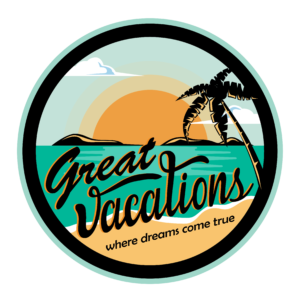 Great Vacations is a members only discount travel provider that utilizes one of the largest travel search engines in the world. This search engine has performed on hundreds of thousands of vacation and travel requests giving unprecedented value to our members. One of the hallmarks of our concept is to present our members with services at prices that essentially remove at least one of the links in the chain of travel markup. You will earn vacation currency based upon most travel bookings. Vacation currency can be redeemed on additional licensee benefits and travel. Great Vacations does all the work for you and YOU reap the benefits!
Great Vacations has experienced management, strong resources and a name unequaled for quality and innovation. From sourcing to fulfillment, rate negotiations and service, Great Vacations is raising the bar for industry standards every day. We are an organization of talented, seasoned professionals representing many years of combined travel experience with a philosophy that says each member deserves a quality vacation experience. Great Vacations has mature resources to ensure excellence every step of the way. Great Vacations' fulfillment is performed by certified industry specialists.
Great Vacations stands alone in our dedication to member service and value. We maintain the philosophy that our members are our greatest and most valuable assets. For our members worldwide, we are committed to living up to our reputation as being the very best.