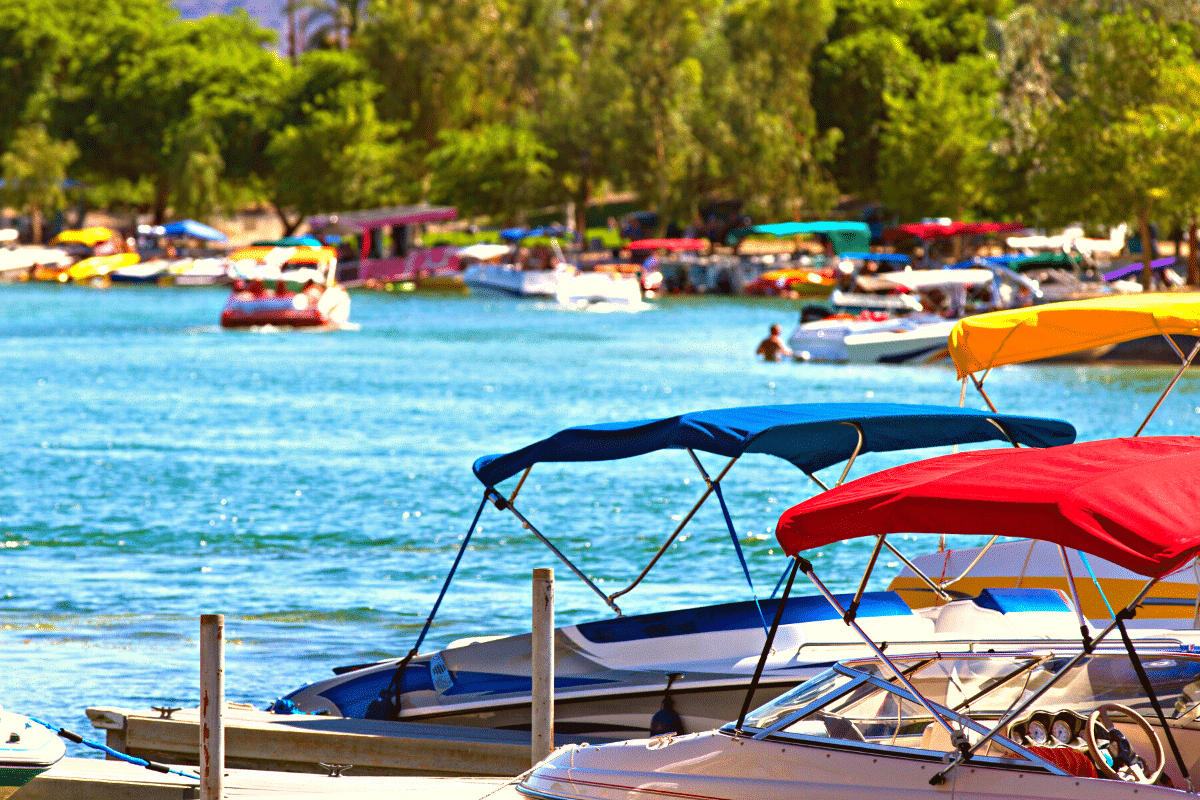 Thinking of a getaway near the water? Taking your boat out – or renting one – always makes for an adventure to remember. The following 3 awesome lakes for boating in the U.S. have activities for solo travelers, couples, and families alike.
1. Lake Havasu in western Arizona isn't just beautifully scenic, but there's so much to do. Not only are there several beaches around the lake, but also nature trails that wind through the surrounding terrain. It's one of those spots that romantic enough for couples, laid back enough for families, with just enough adventure for the solo traveler. You'll find a few different businesses offering boat rentals – and truly, seeing Lake Havasu from the water, whether during the day or by night, is the best way to really experience these waters. Enjoy other water activities? Lake Havasu will spoil you with choice.
2. Lake Tahoe is situated in the Sierra Nevadas. This freshwater lake is clear and offers views you won't find anywhere else. Depending on what you enjoy, Lake Tahoe offers such activities as hiking, skiing, and boating. Touring the lake from the water offers the chance to check out all the little communities dotting the shoreline. You'll find ski, jet ski, kayak, and boat rentals on Lake Tahoe so you'll have the gear no matter the season.
3. As one of the Great Lakes, Lake Michigan certainly earns top honors – it's one of the largest of all the Great Lakes, which is one of the reasons why it's one of the United State's best lakes for boating enthusiasts. But boating isn't all Lake Michigan offers – you'll find spots for diving, kite surfing, and sailing, too. Beautiful sandy beaches, waterfront communities, and even historic lighthouses are all waiting for you at this Great Lake.
What's your favorite lake in the United States? Did it make our list? Which lake is next up on your travel list?
See you on the water!