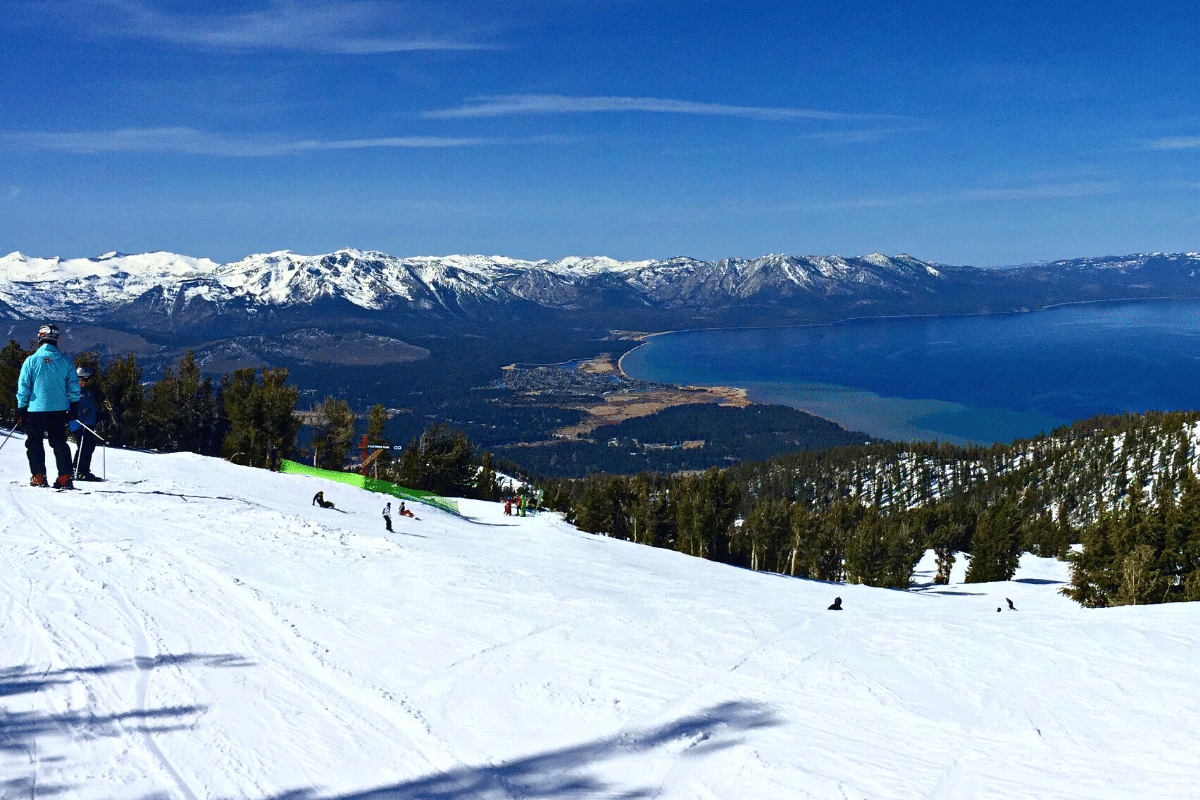 Skiing in Nevada? It is some of the best you will find. Can you imagine wide open valleys with multi-generational ranches, crossed by creeks and rivers, edged with little towns that remind you of the Wild, Wild West, and surrounded by towering mountains covered in snow?
Sounds bit like Heaven and a little too good to be true – but it does exist!
It's none other than the Carson Valley region of Nevada. Tiny towns like Genoa and Minden are here, as well as the town surrounding Topaz Lake at the state's border with California.
Carson Valley is right at the foot of the Sierra Nevada range, less than a half-hour from Lake Tahoe, and just a 45-minute drive to the airport in Reno.
Something you might expect from snow-covered mountains can also be found here – skiing. But there isn't just one resort in the Carson Valley region – make that 15. There's the Heavenly Mountain, Kirkwood Mountain, and Diamond Peak Resorts here, just to name a few. With the valley as your base, you can choose the resort you like then branch out for other activities or spend a night or two at each one and really get a feel for this charming Nevada land.
You can spend the day on the slopes and then head down into the valley for a real unplugged experience. Not really into skiing? Not to worry! The Carson Valley region offers amazing accommodations and activities off the mountains, too.
Plus, having this many resorts all within a few minutes of each other, there are various terrains for all skill levels – enough to make every day of your getaway different. If you want stunning lake views, check out Heavenly Mountain which is a short 30-minute drive from Minden. Just 45-minutes away is Kirkwood Mountain for those who like steep, turning slopes. Finally, if you're more a cross-country skiing type, just 15 minutes away you'll find some wide-open wilderness skiing. You can even hop into Hope Valley Outdoors for yurt rentals, ski lessons, and even guided tours of the area.