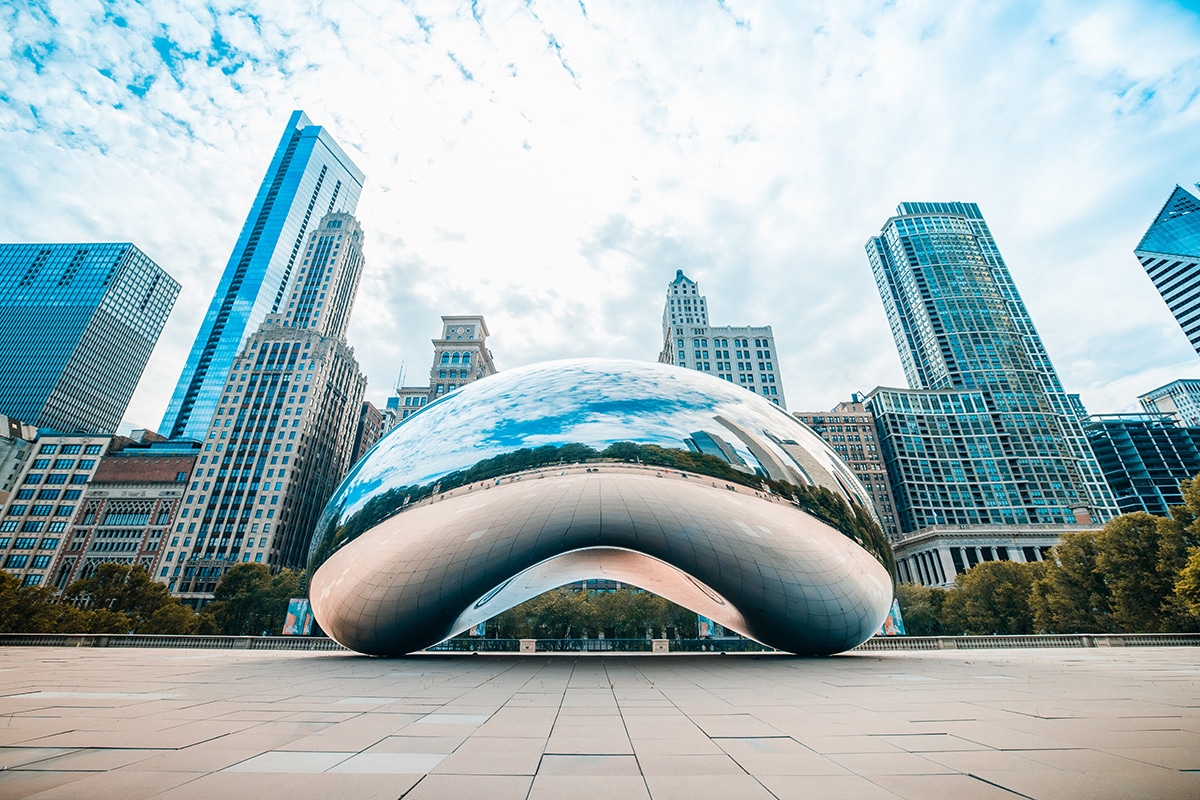 Are you looking for 3 hot spots for a quick getaway from Chicago? Sometimes the hustle of city life makes us yearn for quiet and solitude – but maybe you've had enough of that, too. Either way, these quick trips outside Chicago – outside Illinois, for that matter! – will help put a spring back in your step.
Saugatuck – 2 1/2 hours from Chicago
Saugatuck, Michigan has some of the best produce in the nation. In fact, its agricultural diversity is only second to California in the nation. It's just a two-and-a-half hour drive from Chicago to feast at Pennyroyal Café or attend a tasting at Modales. If you're worried about putting on a few pounds with all the great dining and tastings, take a hike up to the summit of Mt. Baldhead. Enjoy spectacular views of surrounding beaches, coastal towns, and the overall ambiance of Lake Michigan's waters.
Wisconsin Dells – 3 hours from Chicago
Just three hours to the north of Chicago is Wisconsin Dells, and it's like time traveling several decades back. The Dells is home to an entire road of indoor water parks that first emerged in the 50s. Not much has changed over the past 60+ years. One of the local favorites is Kalahari – it's got the Master Blaster, which is an uphill water coaster. There's also an outdoor man-made river. But those who go for just the water slides will be in slide heaven at Noah's Ark – it has more water slides than any other park in Wisconsin. If you like a bit of adventure, check out Chula Vista Resort with over six acres of ziplines.
Lake Geneva – 1 1/2 hours from Chicago
If you'd rather stick a little closer to home, try Lake Geneva, Wisconsin. It's just an hour and a half from Chicago. This is a resort town – the region's Hamptons. It was founded by the families who helped build Chicago. Lake Geneva's waterfront has 20+ miles of undeveloped public beach access – think perfectly pristine. Across from the water, expect to see exquisite mansions and hotels, such as Black Pointe Estate, which is now a museum, or the Queen Anne-styled Baker House, which is now one of region's best hotels. And the best part of Lake Geneva is that it's not just a summertime retreat – the colder month's Winterfest is charming and not as busy as summer.
So, why not add these 3 hot spots for a quick getaway from Chicago to your bucket list? No matter what, getting away from Chicago to these sweet towns will be a welcomed change of scenery.
Great Vacations is a members only discount travel provider that utilizes one of the largest travel search engines in the world. This search engine has performed on hundreds of thousands of vacation and travel requests giving unprecedented value to our members. One of the hallmarks of our concept is to present our members with services at prices that essentially remove at least one of the links in the chain of travel markup. You will earn vacation currency based upon most travel bookings. Vacation currency can be redeemed on additional licensee benefits and travel. Great Vacations does all the work for you and YOU reap the benefits!