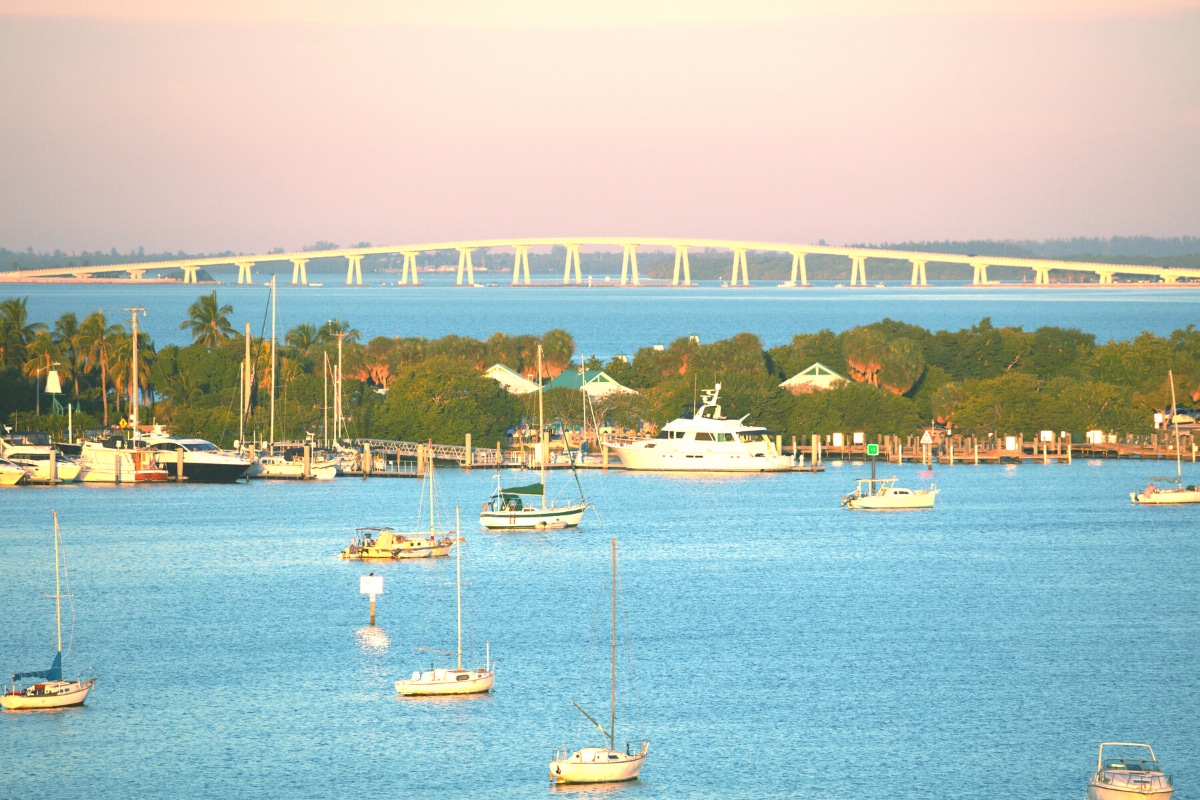 Note: Please remember to call ahead to any destination you plan on visiting to ensure hours of operation and other regulations.
Fort Myers Beach and Sanibel Island Florida
Visit Sanibel Island and Fort Myers Beach for a Florida vacation to remember. Fort Myers is southwest Florida's gateway. It's the perfect spot for exploring a laid-back city while also offering access to the many islands dotting the surf just off the coast. The city is exciting and a popular tourist destination. Visitors flock here when their hometowns start experiencing the temp drops of the winter season. More and more people are choosing to call Fort Myers home every year.
A visit here needs proper booking, especially around Spring Break, as its popularity has created a surge in bookings months in advance. This is due in part to the lazy vibe of the city, but also to the proximity to the offshore islands. The islands just off Fort Myers' coast have an abundance of wildlife, outdoor recreational activities, and some of Florida's most beautiful, tucked away beaches. Here are just a few of our personal favorites – each a favorite for its specific character and attractions.
For instance, Sanibel Island is America's Seashell Capital. It's been a draw for nature lovers for years. There are no skyscrapers on Sanibel Island, just miles and miles of natural shoreline home to vast types of ornate shells. Interested in learning about these shells and shells around the globe? Visit the Bailey Mathews Shell Museum. At nearby Bowman's Beach, you can even find shells to bring home as souvenirs.
At the JN Darling National Wildlife Refuge, you can learn about and watch alligators, bald eagles, and several other bird species. In the Bailey Tract on Sanibel, you can find an abundance of bird species, but be warned – Bailey Tract is also home to roaming bobcats.
In the more touristy section of Sanibel Island, get your shopping game on along Periwinkle Way. There's even a schoolhouse from the 1800s that's been converted into the Herb Strauss Theater. Take in a Broadway show, concert, or comedy act at the Strauss. And, of course, no trip to Sanibel would be complete without a stop at the island's original lighthouse, the Sanibel Island Lighthouse – also one of the original along the entire Gulf Coast.
Visit Sanibel Island and Fort Myers Beach for a Florida vacation to remember. Where will you head first on your island getaway?