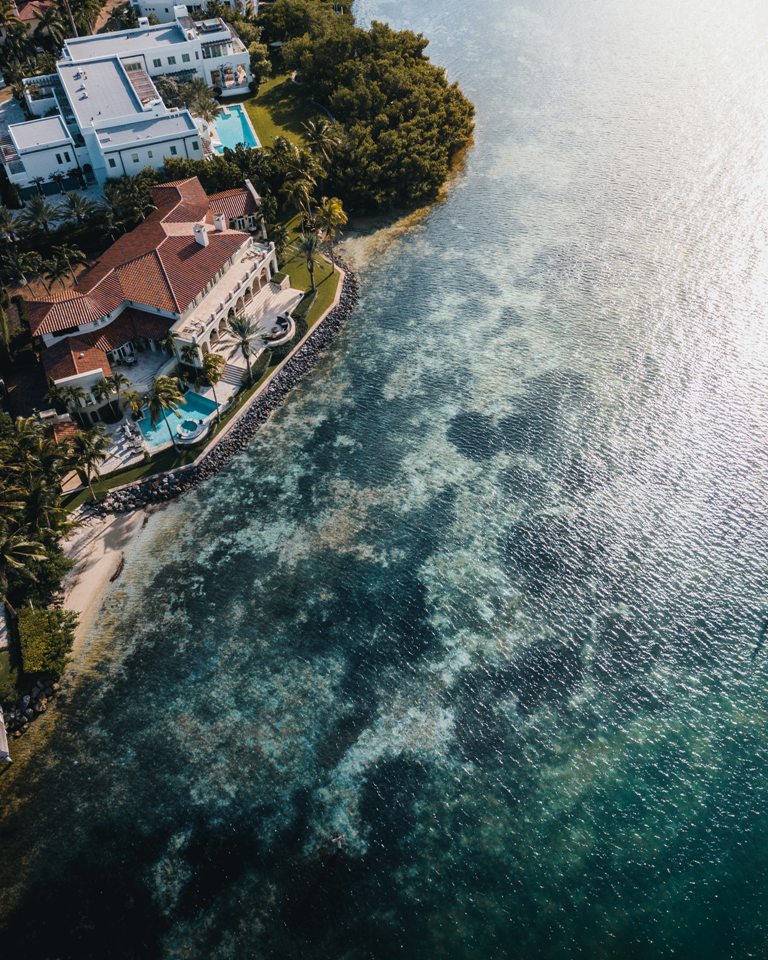 When you crave the sea and surf, a remote destination, a cocktail in hand, and perhaps some lovely eye-candy, there's no better private island than Little Palm Island. This resort brims with an understated luxury and it's been known to host the occasional A-lister, too.
This exclusive island is located just to the south of the Florida Keys and you can only get there by boat or seaplane. But once you arrive, prepare to be met with exceptional service, creative amenities, and a comfy bungalow all to yourself. The beach lined with palm trees just sweetens the deal. A lot of guests arrive by car at the resort's tiny outpost located on the edges of Little Torch Key, which is just off the Overseas Highway.
They'll safely stow your car, and porters will attend to your luggage. Then you'll be given a rum cocktail as you wait for the resort boat to take you the rest of the way to Little Palm. It's okay – relax. You're almost there. And you're about to have the greatest time of your life.
There are 15 bungalows in all, dotting the island. Each bungalow offers two guest suites. If you do the math on it, you're right – this island never has any more than 60 guests at any one time. And it makes no matter anyway – the moment you get inside your bungalow, the rest of the world disappears. Your massive four-post bed awaits. But first, consider a relaxing bath in the clawfoot tub or a private shower just outside your suite.
You'll be so excited, you might be tempted to open that bottle of champagne that's waiting for you in the living room. Just think – you could sit on the bungalow's porch and just enjoy the views of the water. But you might want to go exploring first and leave the drinks for after the sun goes down.
When you're ready for a meal, the onsite restaurant – aptly named The Dining Room – is open for most of the day. You can choose to eat inside or out by the beach with romantic tiki torch lighting. Otherwise, you can also choose to order room service and have your meal delivered to your bungalow. Music plays nightly and offers an enticing backdrop to the rest of your stay.
Are you excited to discover Little Palm Island?
Great Vacations is a members only discount travel provider that utilizes one of the largest travel search engines in the world. This search engine has performed on hundreds of thousands of vacation and travel requests giving unprecedented value to our members. One of the hallmarks of our concept is to present our members with services at prices that essentially remove at least one of the links in the chain of travel markup. You will earn vacation currency based upon most travel bookings. Vacation currency can be redeemed on additional licensee benefits and travel. Great Vacations does all the work for you and YOU reap the benefits!