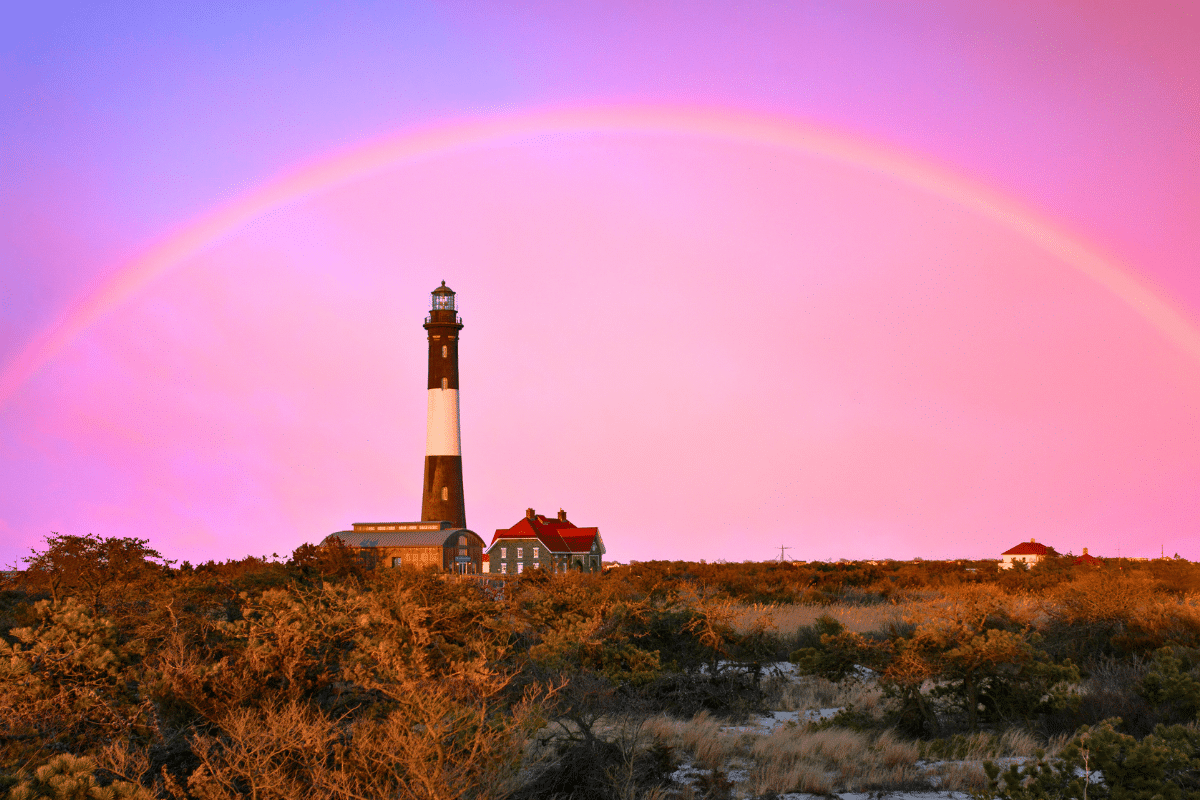 Just three miles off the southern coast of Long Island, Fire Island is a slender barrier island stretching over 30 scenic miles. Located in waters of the Atlantic Ocean in Great South Bay, this slice of paradise is part of the Fire Island National Seashore and a natural area full of wild deer. Because it's so close to Manhattan, it's a favorite among New Yorkers looking for a quick respite from the bustling city, but its welcoming atmosphere makes it a destination for anyone. If you're a Fire Island newbie, here are some tips to make the most of your time on this idyllic island.
Crafting Your Fire Island Getaway
A memorable vacation often starts with some pre-trip planning. From essentials, like choosing a dream vacation rental to figuring out the best times to visit and navigating the island like a local, here's your insider info.
Best Time to Visit Fire Island
Fire Island is at its most vibrant between Memorial Day and Columbus Day weekends. During this period, the island's population balloons from a few hundred year-round residents to a bustling 20,000 or so vacationers, with thousands more joining in as day-trippers. Given the high demand, it's a good idea to lock in your accommodations well in advance.
Getting Around Fire Island
Many accommodations on Fire Island come with complimentary bikes, but don't expect to go too far—most communities lack paved roads. Walking is the simplest way to explore the island's gems. For a fun alternative, hop on a water taxi. Operating about once an hour on weekends for most of the year, the service switches to daily runs between June and September. In larger communities, golf cart rentals offer another convenient option for your island commute.
Fire Island provides a mix of serenity and liveliness that makes it the perfect retreat. With a bit of planning, you can snag some great digs and relish everything this delightful island has to offer. Whether you're a New Yorker looking for a weekend haven or someone visiting from further afield, Fire Island welcomes you to its sun-soaked shores.