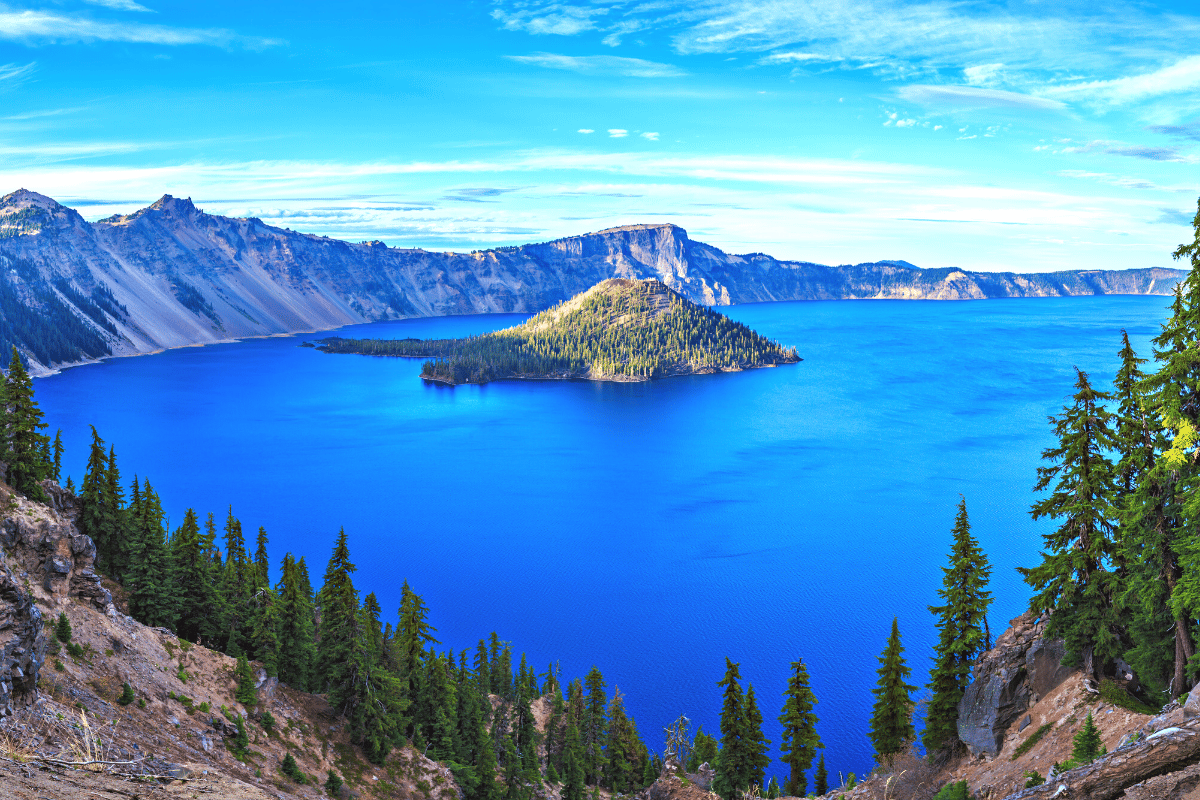 Where are top getaway spots in the West? When you think of the west, you might think lush evergreen forests, palm trees, or even the historic Old West. From iconic vistas to abundant tourist activities, Utah and Oregon have that spark the west is known for. No matter what you're looking for in your next vacation, these states have arts, outdoor activities, national parks, and everything in between.
The color of Oregon's vegetation and trees deserves its own name—nowhere in the world is there such a technicolor green. The state is home to five national parks and several state parks where you can stand in awe of the beautiful emerald, jade, and viridian shades—the most famous of these parks are Crater Lake National Park and Oregon Caves National Monument.
About a half-hour outside Portland in wine country. Over 700 wineries occupy the Willamette Valley and produce several varietals, as well as the region's famous Pinot Noir. Consider spending a day just driving through the valley with vineyards as far as the eye can see. Wine tastings are always available, and you can even buy a case to take home. If you're flying, check with your airline—some airlines let you check your case. Stay at the Allison Inn where you can bask in the art collection, get a spa treatment, and finish the day with a relaxing dinner with a local wine.
Southwest Utah is one of the most naturally beautiful places in the country and several of its own national parks. You'll find abundant activities for the outdoorsman in you, such as hiking, biking, and even scuba diving at Sand Hollow. Zion National Park doesn't disappoint and is one of the best spots to see the stars in all their glory come nighttime. The Ironman Championship is held in St. George and pulls in attendees from around the world, as does the Festival of the Americas. At this festival, you'll find stories, dancing, foods, and more from Native Americans. For accommodations, consider Red Mountain Resort in St. George or the glamping opportunities just outside of Zion.
No matter what brings you to the West, you'll find reasons to come again after you visit these top getaway spots.