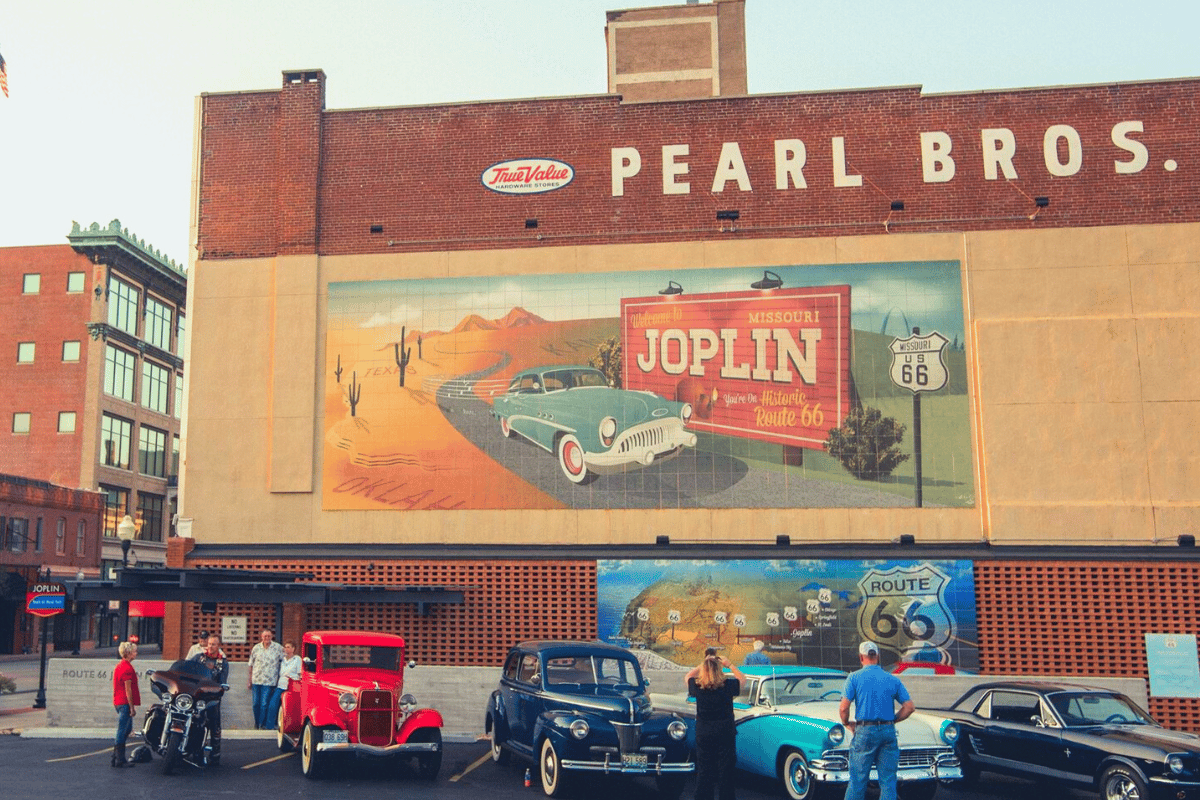 Located in the KOMA (Kansas, Oklahoma, Missouri, Arkansas) region of the United States, Joplin, Missouri, had a rather metallic start. The area was originally settled because of its great lead and zinc deposits. Today, it's one of Missouri's best tourist destinations. This is home to varied adventures that any type of visitor will find exciting. Think museums of science, outdoor activities, national monuments, and more. Let's explore 2 Instagrammable reasons you need to see Joplin, Missouri.
Route 66 Mural Park
Route 66 just happens to cut right through the heart of Joplin. This is the nation's most iconic highway. It was the first road of its kind linking East and West. It starts out in Chicago and meanders across the country, ending in Santa Monica, California. Since the road cuts through Joplin, it's only right that the city pay homage with its own park dedicated to this historic roadway.
The Route 66 Mural Park features several large murals that depict various aspects of life along the route. Artists and local students helped created the artworks, making them really one-of-a-kind masterpieces. Pictures and social sharing is encouraged, as it helps bring recognition to the artists behind the creation.
You'll find most of the murals where Route 66 intersects with Joplin's Main Street, but going on a scavenger hunt to find the ones hidden throughout the town is a fun way to pass a day.
Bonnie and Clyde Hideout
Perhaps just as iconic as the road they used for their fateful getaway, the infamous Bonnie and Clyde hideout is located in Joplin, too. These outlaws traversed the nation during one of the worst times in our country's history, the Great Depression. After committing several heinous acts of violence, the two were eventually caught in 1934, during which they met their demise. Their apartment hideout in in the heart of the downtown area, and is the very location Joplin Police detectives raided which gave them the clues they needed to pursue these criminals.
A lot of history and a little bit of mayhem are what make Joplin such a unique place to visit.