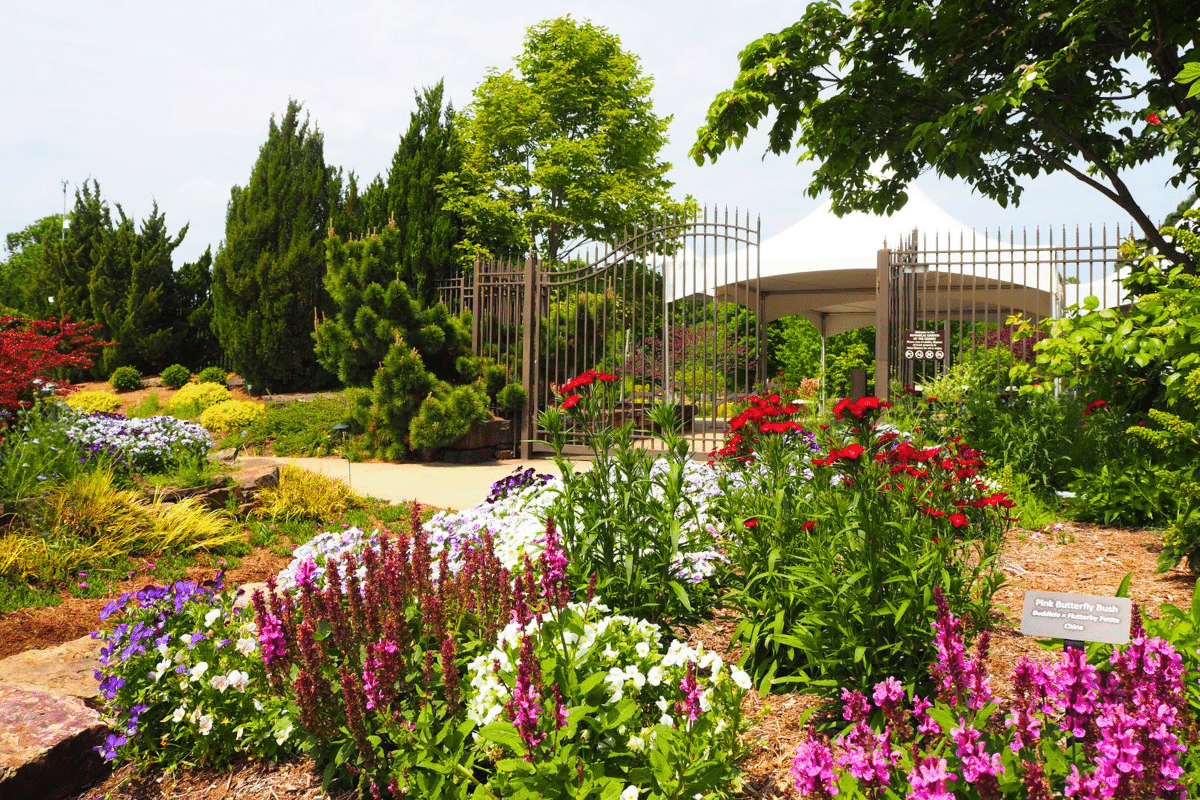 Fayetteville, Arkansas is a hilly suburb that welcomes visitors with its revitalizing greenery. The gorgeous town among the Ozarks is a must-see destination featuring revitalizing hot springs, acres of unspoiled greenery, and entertainment that will wow your senses. Here are 3 amazing things to do you'd never expect from smalltown Fayetteville, Arkansas.
View Today's History: Former Home of President Clinton and Family
The Clinton House Museum in Fayetteville served as the home of Bill Clinton, the 42nd President of the United States and Secretary of State Hillary Rodham Clinton. A visit to the museum takes you through the highlights of the Clintons' commitment to public service with well-preserved memorabilia and informative exhibits documenting each step of their journey.
Also, you might like to stop by the First Ladies Garden, featuring a gorgeous arrangement of the favorite flowers of all former First Ladies.
Visit the Pride of the Ozarks: Ozark Botanical Gardens
If you're a nature lover, you wouldn't want to miss a visit to the Botanical Gardens of the Ozarks. The popular attraction, which sees over 70,000 visitors each year, features 12 themed gardens housing a wondrous assortment of exotic plant species native to Northwest Arkansas. While you're here, don't forget to check out the region's only native butterfly house for a unique nature experience.
For visitors who fancy a more interactive experience, The botanical gardens offers fun and engaging programs for all ages in the interest of horticulture and conservation efforts.
Grab a Shot o'Whiskey: Arkansas' Longest Running Lounge
George's Majestic Lounge has been a top go-to drinking spot since 1927 and continues to entertain crowds with delicious food, drinks, and live performances. You'll have no trouble locating the iconic building since it's right next to the railroad tracks at Dickinson Street. George's Friday Matinee "Happy Hour" show is an extravaganza not to be missed. You can get tickets from the lounge's website or at the door.
Plan a great vacation and go check out these 3 amazing things to do you'd never expect from smalltown Fayetteville, Arkansas. Look no further than Fayetteville, Arkansas for a vacation that will recharge your energies, where there's truly a little something for everyone. And none of the buzz of a larger city.