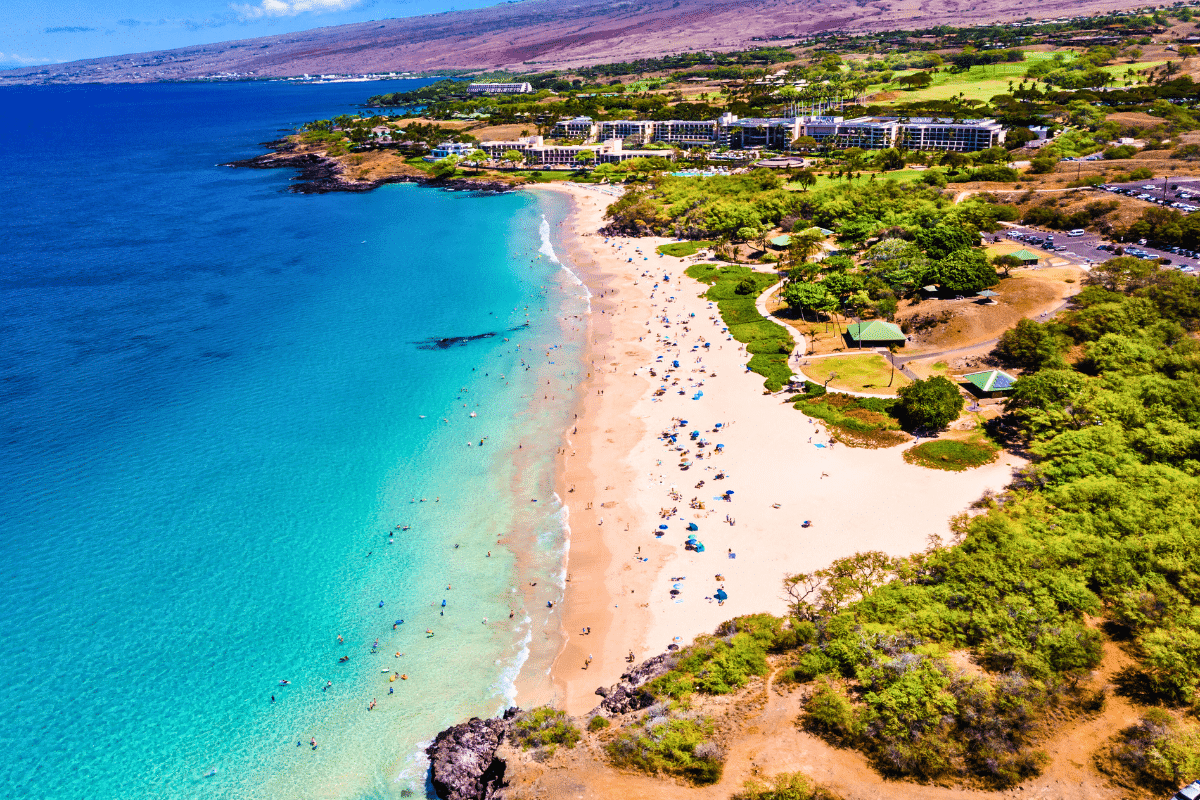 Ask anyone who's been to Hawaii and they'll tell you: this "Big" island doesn't just steal your heart — it threatens you with a captive spirit. And Kona is no exception. This Hawaiian city is only 45 minutes from the no. 1 beach in the United States.
Whether the island won't let you leave or that's just what you tell yourself to justify your annual two weeks island hopping, there is just something captivating about it.
In fact, it can safely be said that visitors to Hawaii fall into one of two camps:
1. They explore every explorable aspect of these islands every time they visit.
2. They decide to relocate to Hawaii.
And it's not unheard of for visitors to fall into both! They pledge to enlighten others about the wonders of Hawaii, and they make a vow to themselves that they'll continue visiting until they know every hidden cove or tucked away bay that exists here — and then they realize there's no better way to do this than to exchange "Hello!" for "Aloha!"
Many people plan a Hawaii visit that includes a little bit of time on all the islands, but many past visitors would suggest dedicating a vacation to a single island — less time spent traveling means more time spent exploring. So, your first island experience should be on the main island itself. Make sure you reserve a car for your visit so you can really maximize your time.
Wondering the best place to set up basecamp?
Kona
Both modern and traditional activities, shopping, and dining options abound — and if you've ever had a Kona blend coffee, you know you won't miss your hometown coffee shop.
But Kona is known for a lot more than just its coffee. After all, you are on an island, which means you're literally surrounded by beaches. Trip Advisor's annual list of the world's best beaches named Hapuna Beach (about 45 minutes north from Kona) 2022's No. 1 most beautiful beach in the United States and the 13th most beautiful beach in the world. Hapuna Beach is the largest on the main island — a half-mile of soft, white sand. Hapuna is a fabulous place to swim, snorkel, or watch an unimaginably beautiful Hawaiian sunset — but for those traveling with little ones, please be aware that the waves here are some of Hawaii's largest. This beach is a local and visitor favorite for surfing and bodyboarding.
Plan your next Hawaiian vacation to Kona — this Hawaiian city is only 45 minutes from the no. 1 beach in the United States, Hapuna Beach. But be aware, you may never want to leave.