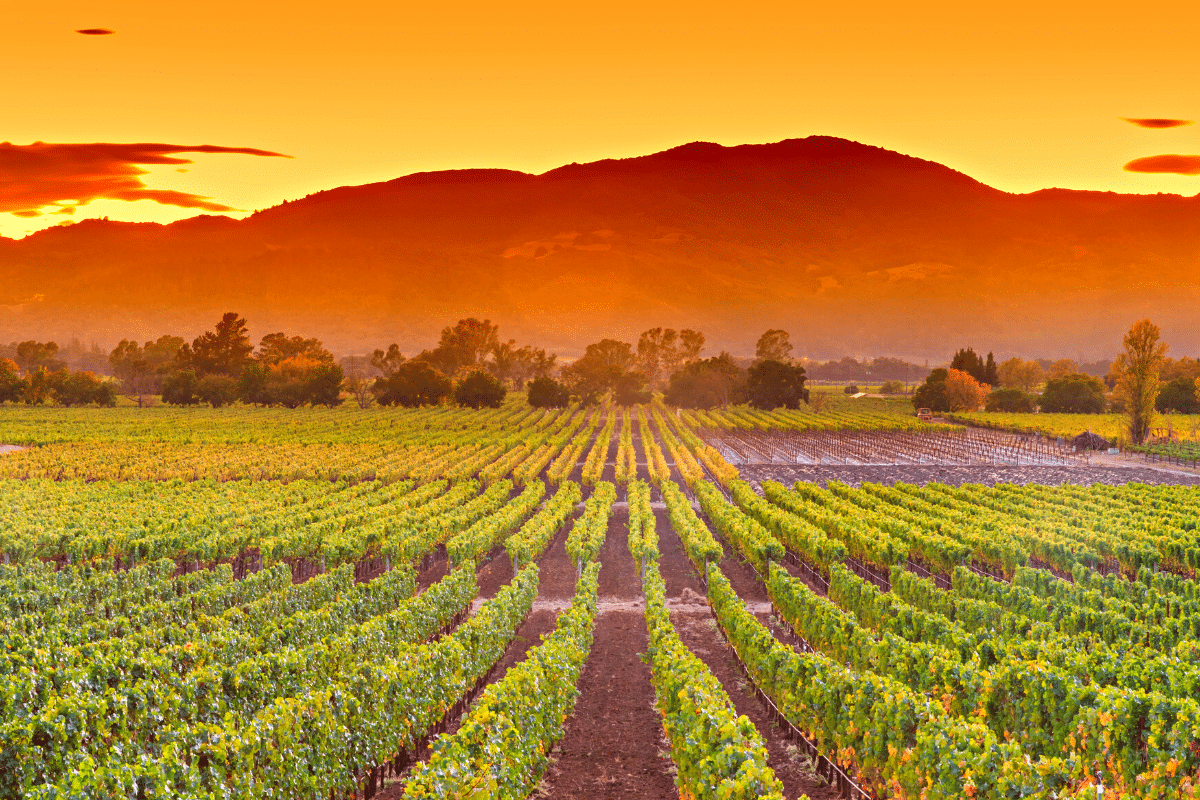 It's not so hard to believe California is the most populous state in the country when you realize this U.S. state is actually larger than the entire country of England. And with landscapes as varied as the people who live here, the differences between northern and southern California are more striking than night and day.
There are many obvious things to choose from to fill a vacation schedule such as beaches, vineyards, farms, villages, deserts, sand dunes, and sprawling cities. There isn't a day when California is closed — take part in hiking, biking, surfing, swimming, and more. Where to start?
With the wine, of course! Some of the country's best vineyards are in California. And there are so many wineries that deciding which one to check out can be a bit difficult. If you've only got time enough for one region of the state, it's got to be Sonoma Valley. In the valley, you'll discover more than 50,000 vineyard acres and over 400 wineries. Driving through these rolling hills and winding roads, you'll uncover many magical inns, parks, and places you simply must stop for the photo op.
In Mendocino, you'll find that wine making hasn't slowed, the vistas are just as beautiful, and there are fewer crowds that any other wine-making regions in the entire state. Some of California's best wines come out of the wine country here, from vineyards operating sustainably and cultivating the most delicious grapes.
The Napa Valley on the other hand is a bit more crowded — nearly 250 wineries within 30 miles — making it the world's most densely concentrated wine-making region. In fact, Napa is typically atop the bucket lists of wine lovers everywhere. It's one of those iconic experiences you have to see to appreciate, such as the authenticity of the Italian winery, Castello di Amorosa, housed in a castle built to replicate a 13th-century home — the builders actually used the same construction methods used during medieval times.
Locals you run into might tell you — sure, you can create your own itinerary and vineyard-hop as you desire, but joining a professional winery tour is your best bet to get the most from your visit.
California is the most populous state in the country, and besides having the most people, it also has the most vineyards. When will you go?