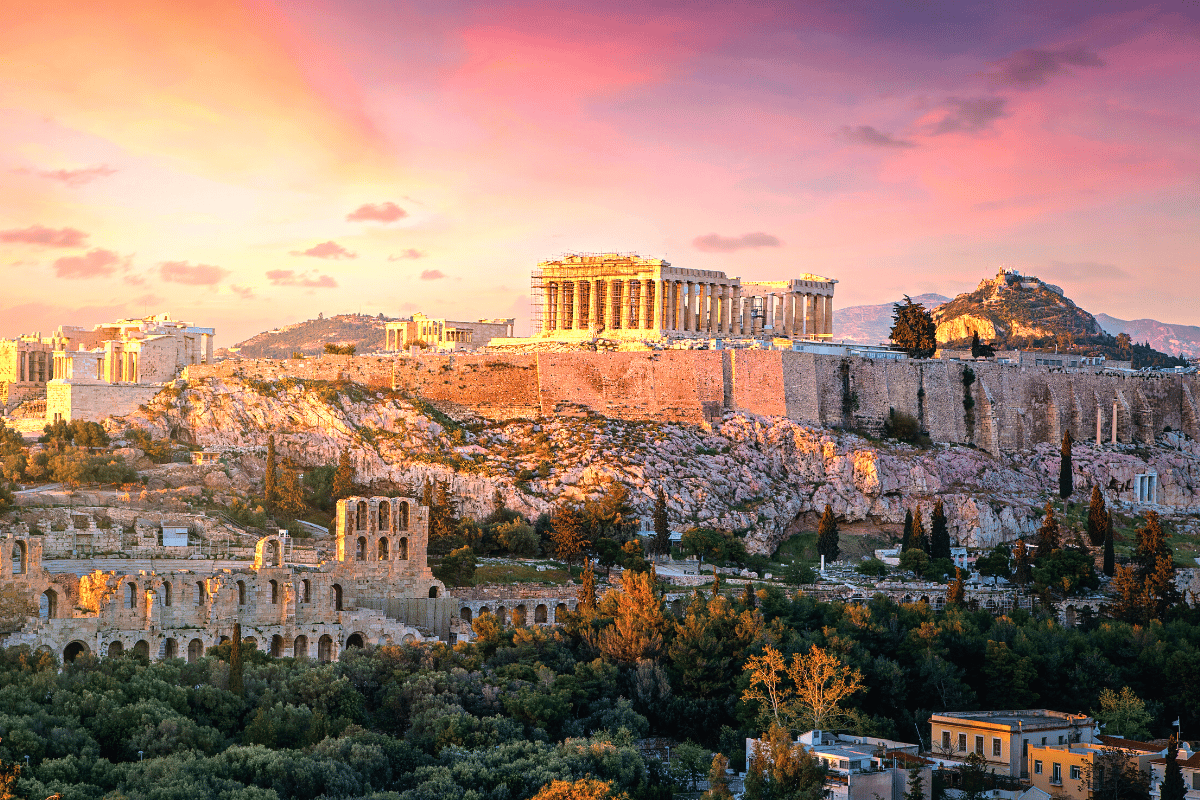 Athens has long been a city known for its food, art, and stunning architecture. Over the last ten years or so, a revival of sorts has been happening throughout the city. While merely its place in history is a top reason to visit, here are more reasons why it's easy to fall in love with this Grecian mainstay.
#1. Laiki agora
The laiki agora (farmers markets) are integral to Athenian life. You'll find one of these markets in every neighborhood. While their obvious function is to offer fresh foods to communities, they also offer the perfect opportunity to catch up with friends and socialize with other community members. The Varvakeios Market is the largest laiki agora, and it's located in the heart of Athens' downtown. It's open every day with local delicacies and seasonal fruits and vegetables.
#2. The city's heritage
You can see the Parthenon from almost every spot in downtown, but this is a historical icon you really must see up close to experience its full majestic grandeur. Located on the same grounds is the Panathenaic Stadium, the full-marble location of the 1896 Olympics, the first to be held in modern day.
#3. The city's seaside location
Visitors to Greece who've island hopped just to be able to say they saw it all will tell you — everything you can find on other Greek islands can be found all in one place in Athens. Beautiful beaches span an over 30-mile coastline, fresh-caught seafood is available regardless of time of year, and the Aegean's waters are perfect for swimming throughout nearly the entire year.
#4. Catching a show at the Acropolis
The Acropolis might be almost 2,000 years old, but its builders knew what they were doing in regards to the perfection of acoustics. Today, the Acropolis hosts modern ballets and concerts in addition to period renditions of ancient plays.
#5. Sunsets at Poseidon's Temple
Built in honor of the sea god, Poseidon, between 444 and 440 BC, this temple is located on Sounion Peninsula. The sunsets here are spectacular, blanketing the sky in magical shades of red and striking orange.
#6. The wine
Athens is surrounded by vineyards, and the greatest region for wines in Greece (both in size and success) is Attica. Some of the most award-winning vintages come from small, historic vineyards using the savatiano grape, indigenous to the region.
Those are only 6 reasons to discover Athens. There's plenty more to discover in Athens, but you'll have to make plans to visit and see for yourself.