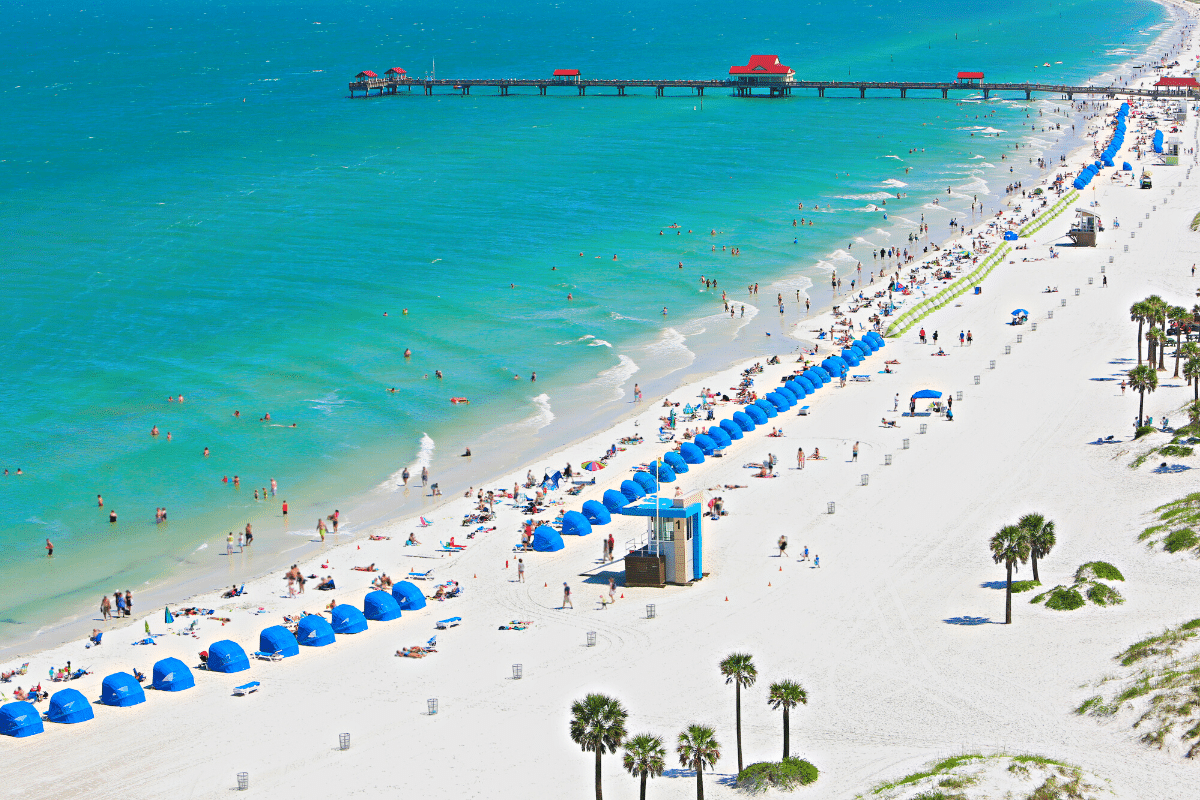 Vacationing near bodies of water is one of the greatest getaways for solos, couples, and families — it's the perfect way to clear the mind. Fresh air, clear water, and souvenirs that don't cost a thing — seashells and memories. Looking for the best beach vacations in the U.S.? Check out the top beach vacation spots in the country.
Ocean City, Maryland
If you've never been there, Maryland might not be the first place that comes to mind when you begin planning a beach getaway. What if you learned this state has thousands of miles of shoreline? When you count the stretch of sand along the Atlantic, all the tributaries leading to Chesapeake Bay, alpine lakes, and spring-fed ponds, this East Coast state has nearly 3,200 miles of sandy shores.
Ocean City is more than a beach — it's a tradition. Local residents and visitors alike flock down by the shore in the summertime. If they're not swimming in the Atlantic, they're on a ride at Trimper's Amusement Park, playing games at Marty's Playland, or hanging out at the Ocean Bowl — it's a skate park, mini-golf, and arcade all in one.
Situated on a beautiful peninsula surrounded by the waters of the Potomac and Chesapeake Bay, this popular beach at Lookout Pier captivates visitors and belies its once haunting past — this was once where Confederate soldiers were held prisoners amidst the Civil War. Today, a museum, several monuments, and locals' vibrant stories recall the area's mysterious history.
Clearwater Beach, Florida
Clearwater Beach, Florida, on the other hand, might be one of the first places you think of when planning a beach getaway — especially if you've been here before. There's so much to do, you could honestly never get bored.
For instance, in Clearwater Beach, you can:
Snorkel
Paddleboard
Go sailing
Hop on a sunset cruise
And swimming is a no-brainer. The water's always warm and, if you arrive early enough in the day, you can rent a shaded cabana for your personal use. If you're traveling with your family, there's a playground near the pier for the little ones to shake out all their energy.
Are either of these best beach vacations in the U.S. on your agenda? Where will you go to the beach this season?