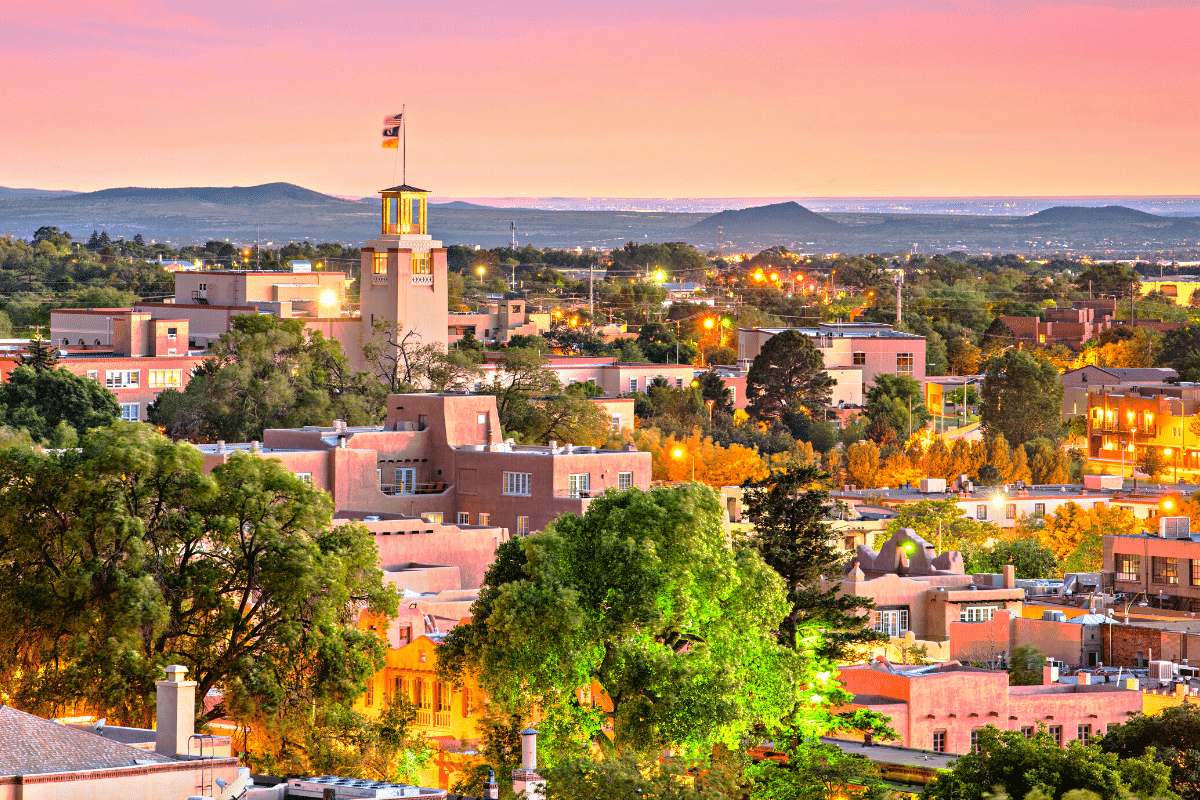 If you've ever had the opportunity to visit New Mexico, you've experienced its wondrous contrasts. Light and dark, incredibly lush yet drastically dry. It's a state that gets nowhere near the love its nearby neighbors do — love it certainly should. If you've got the time to traverse this state from border to border, it's well worth the trip. Less time on your hands? Head for Santa Fe. Discover the history of Santa Fe, New Mexico.
From the moment you arrive in this upscale city, you'll notice how design-centric and arts-devoted it is. New Mexico has a vibe all its own, and Santa Fe ups the ante. The image you likely have of New Mexico becomes a bit brighter and comes into sharp focus in Santa Fe. You'll find fine dining, art galleries, and the Meow Wolf and Georgia O'Keeffe Museums. Meow Wolf is a wonderland in itself and you'll find the many art galleries along Canyon Road quite enchanting. And that's just scratching the surface.
But all of that is bound to stir up quite the appetite, and you need a place to hang your sombrero at the end of the day, so where to?
Palacio Café is perfect for a New Mexico late morning brunch. Zacatlan's short ribs and tacos are a must, and it's suggested that you reserve your table in advance. Top off your meal at Kakawa Chocolate House — try their truffles!
If you prefer staying in downtown Santa Fe, there are plenty of luxury boutique hotels and some chains, too. However, if you want a more authentic New Mexico experience, reserve your stay in a village just outside the city — Galisteo. It's a place you won't find on many itineraries, but it's a historic wonderland. Some of the pueblos here date back to the 1200s. There are vacation rentals here over 100 years old. But no matter where you stay, you'll find this is one of the most magical places on earth.
Discover the history of Santa Fe, New Mexico and enjoy fine dining, art galleries, and museums.