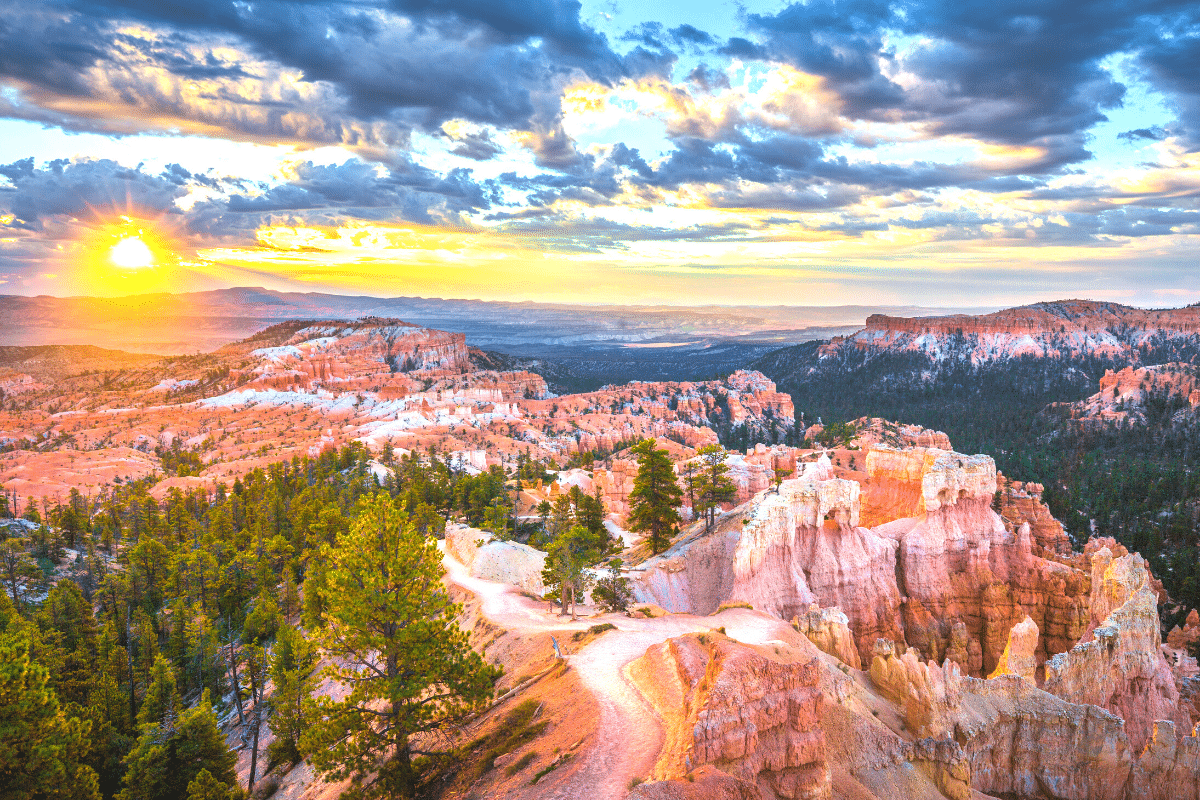 When you think of Utah, what comes to mind? Park City skiing? The Sundance Film Fest? Maybe you think of Mormons, or the odd laws the state has about alcohol. But no matter what first comes to mind when you think about Utah, one thing is for certain – the lands of Utah are some of the nation's most incredible, scenic, and varied. Ready to explore the awe-inspiring lands of Utah's national parks?
Snow-capped mountains. Deserts. Fertile valleys. It's all here in Utah.
Maybe that's why the National Parks of Utah are amongst the top parks in America. It's even where Monument Valley is located. Speaking of films – remember Close Encounters of the Third Kind? Monument Valley was the inspiration for those mashed potatoes. If you've got a couple weeks to go exploring, Utah is the state to choose.
Canyonlands National Park
You'll find Canyonlands National Park just outside of Moab. Start here on your trek through Utah's National Parks. Canyonlands is comprised of Islands in the Sky, the Maze, and Needles. The park is so vast there are two welcome centers. Your best bet for seeing as much of Canyonlands as you can is by car.
What's most impressive about Canyonlands are its namesake – all the canyons. The Colorado River formed the canyons here as well as the most famous canyon of all, the Grand Canyon.
Arches National Park
If you start your trek in Salt Lake City, the closest National Park is Arches. It's also just 15 minutes outside Moab. There are more than 2,000 arches throughout this park, as well as stone cliffs and impressive rock formations. The colors of the arches against the backdrop of a Utah sunset make for some rather Insta-worthy photos.
Bryce Canyon National Park
Rounding out our list is Bryce Canyon and its sandstone formations created by natural erosion. The resulting towers are called Hoodoos. Bryce Canyon has more Hoodoos than any other location on the planet. There are multiple walking trails throughout the park, offering several viewing spots.
Come enjoy the awe-inspiring lands of Utah's national parks.